I'm a Gears of War fan, a very big Gears of War fan. I've played the games, read the comics and immersed myself in the excellent books by Karen Traviss, the only thing missing in my Gears of War life is a film. We've been teased before by a GoW film, but then they attached Len Wiseman to direct and I vomited in my mouth. Thankfully this was a few years ago and all has fallen silent on any future adaptation, so what better time with the Gears of War Ultimate Collection hitting Xbox One to fan cast a Gears of War film? Lancers at the ready folks, it's time to scratch one grub.
Before I start, I'm going for some younger cast then some of the characters might be appear in the game, simply because if this were to be a franchise, we'd need some young talent to carry it through wouldn't we?
---
Marcus Fenix – Chris Pratt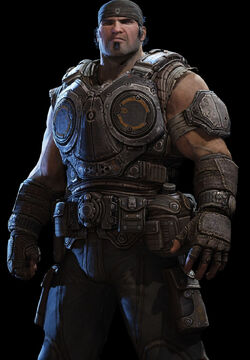 Marcus Fenix is the respected leader of Delta Squad and
COG veteran. As a result you need somebody who can command that respect on screen, somebody you could instantly look at and say "yep, they're badass". Now this has easily been one of the hardest choices on this list, I've had both Hugh Jackman & Dave Bautista in mind for this, I even had a whole section typed out for Jackman, but alas I've changed my mind.
Chris Pratt is my unlikely choice for the role. I know he is the man of the moment due to Guardians of the Galaxy & Jurassic World but I've chosen Pratt because he has proven he can easily lead a film, and he is incredibly likeable. More importantly one of the core facets of GoW is brotherhood, and we need somebody of a similar age to Dominic Santiago with the two of them being the main partnership of the story, and on the face of it Chris Pratt can strike up a bromance like nobody else.
I also think that this will be a perfect opportunity for him to demonstrate another facet of his acting, he's already being sought after for very action character with a funny side so lets see him get rugged and rough instead.
---
Dominic Santiago – Édgar Ramírez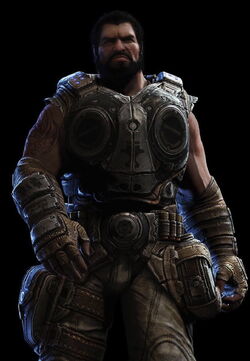 Édgar Ramírez is slowly but surely making a name for himself, with strong supporting turns in Zero Dark Thirty, The Bourne Ultimatum and Deliver Us From Evil, plus somebody thought he was good enough to tackle the role of Bodhi in the unwanted remake of Point Break.
If we are strictly observing the games, Dom has the most emotional journey through the GoW series and because of that you need somebody we can fully immerse themselves across a whole spectrum of emotions. He is also one of the more friendly of the squad, so a friendly face is also required. Ramírez is very much new to the scene but I think a fresh faced talented actor like him could fully realise the heart breaking story of Dom.
---
Damon Baird – Sean William Scott

My favourite member of Delta Squad, thanks to his witty,
biting dialogue and evolved back story in the novels. Damon Baird is an important part of the squad, an intelligent mechanic who can just about fix most things as well as kick some ass. For Baird, you need somebody who can deliver sarcasm well, has good comedic timing but also has the physicality to mix it up with the locust horde.
So for Baird I've went for Sean William Scott. We all know he can be funny thanks to his roles in American Pie and Road Trip, but there is a maturity to his roles in the comedy films The Goon and Role Models that show he can blend funny with serious very well. He is also no stranger to some action, and has a good physical frame making him fit into the role perfectly. Scott has been off screen longer than I would like, and because he does have talent, something like this could be a strong role for him.
---
Augustus Cole – Lester Speight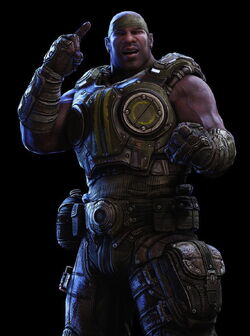 A fan favourite, if not thee fan favourite of the key members
of Delta Squad, and by far the easiest decision to make. To fully realise the character of the 'Cole Train' you need to have a hulking physique (he is a former thrashball player) and a unique powerful voice. Part of me felt like Dwayne Johnson would be a great choice, but there is only one Augustus Cole and that can only be played by the man who voiced him in the games, Lester Speight.
The beauty of this choice is that Speight has had a spot of acting in the past, he even featured in Transformers: Dark of the Moon. The only slight issue with the casting is his age, at 52 it would leave him much older than his cast mates, but to be honest Speight looks a lot younger than his actual age so we could get away with it.
---
Minh Young Kim – Daniel Dae Kim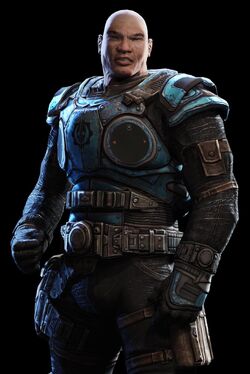 Those who've played the first Gears of War know that the
character Minh Young Kim meets a rather quick demise, but if you've played the DLC for Gears of War 3 he features again in a fantastic story that pits Kim against General Raam before the events of the first Gears of War. Despite the short time he features in the game, he can still be an integral part of a GoW film. For the role we need a by the books, loyal soldier who is comfortable in leading.
There are two TV shows in which Daniel Dae Kim has featured that I've really enjoyed in the past ten years, Lost and Hawai Five-O. Both characters he plays are incredibly endearing and loyal characters, plus it's about time he gets some of the limelight on the big screen.
---
Anthony Carmine – Michael Gough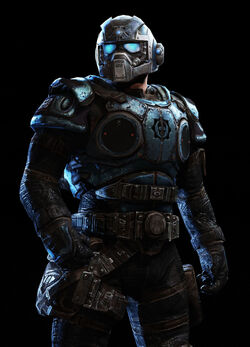 No GoW squad is complete without a Carmine!
Now it's quite simple what to do here, we never actually see what any of the Carmine brothers look like as they all have their helmets on during battle. So lets get a cool stuntman, put him in some armour and have them voiced by the same voice actor from the games, Michael Gough (Not Batman's Alfred Pennyworth Michael Gough!)
Also, there is no reason to change his fate or story arc, if we're building GoW into a film franchise it leaves the door open for both Benjamin and Clayton to appear in later instalments.
---
Colonel Hoffman – Bryan Cranston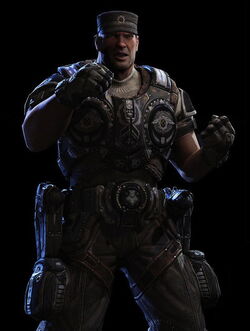 For Colonel Hoffman, though he has little time in the first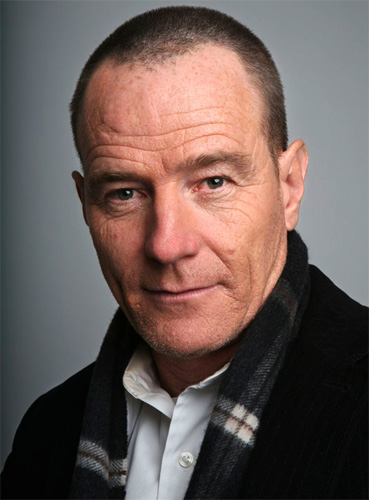 GoW game, in the novels he is a major character and one who would rather be in the dogfight then calling orders. Due to his combat experience and rank we would want to go for somebody older than the rest of Delta, and somebody who would command respect. As Hoffman has such a towering presence throughout the GoW world you need somebody who has emitted that presence before in a previous role.
So who do you go for? Personally I feel we are spoilt for choice, there are so many older actors who've demonstrated the exact qualities for the character. Bill Paxton was my first choice, but he played a similar character in Edge of Tomorrow, so I went for something a little bit different and went for Walter White himself, Bryan Cranston. He has the look to play Hoffman, and a domineering screen presence and wouldn't be out of place tackling the action head on.
---
Anya Stroud – Katheryn Winnick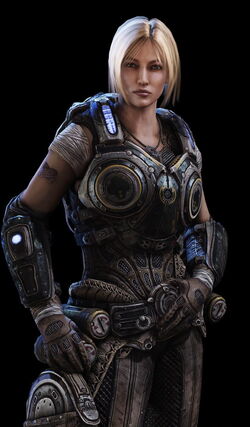 Anya Stroud's screen time in the GoW games is limited,
but there is so much potential
to the character. Much like many of the characters in the GoW universe her background is explored and explained more in the novels. Her mother fought and died alongside Marcus Fenix & Dominic Santiago, and she followed her mothers footsteps into the COG army, however she is tactical communications support and not a front line gear.
However that doesn't mean you just have to restrict her to communications support in a film, girls can kick ass too and I have just the lady in mind for such a character. Katheryn Winnick can be most famously seen in the TV series Vikings as Lagertha, and if that ass kicking TV show isn't enough to make you believe, she apparently has a 3rd degree black belt in Tae Kwon Do, a 2nd degree black belt in Karate and is a licensed bodyguard (According to IMDB Bio)?! So as she can essentially kick anybodies ass, looks like Anya, and has shown herself to be a pretty nifty actress so far, she seems to be a perfect fit for the role.
---
General Raam – Dave Bautista
General Raam is a beast, the big bad of the first
GoW game and one of the hardest bosses I've ever fought in a game solo. A mountain of an enemy and easily my favourite Locust bad guy. As he essentially eats COG soldiers for breakfast we need somebody who could best match his imposing physical nature. Obviously due to how the locust look, it would have to be a some intense costume & make-up or utilise the same CGI technology used to recreate the turtles in the latest Teenage Mutant Ninja Turtles film.
One of my original thoughts for the role of Marcus Fenix is one I feel could do Raam some justice, and that is Dave Bautista. Unlike most professional wrestlers who transition to films, Bautista has not starred in a bunch of duds. Riddick was a solid film with a perfect role for him, he was fantastic in Guardians of the Galaxy and will next be seen as Mr. Hinx in Spectre. At 6ft 5in he has the perfect height, already has a frightening build and more importantly can act. Though the role of Raam is not one with any lines really, his experience as a professional wrestler will be essential in bringing the ruthless character of Raam alive with his movement, walk and fighting.
---
So that is my fan casting so far for a Gears of War film, now some of you might be thinking where is Tai, Dizzy,Chairman Prescott? Well you'll have to wait till Part 2 for that, after all Gears of War is perfect franchise material!
What do you think so far? Can you see any of the choices we've made or do you think it's went tits up and a load of shite? Let us know either way!
P.S. Find me on XBL for GoW – Gamer Tag – Furi0usGe0rge1